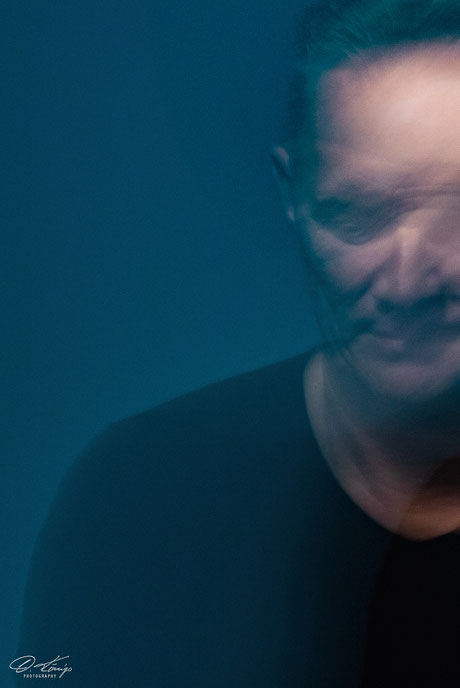 Violin lessons at the age of 6.
Classical guitar training at the age of 14.
Rhythm and bass guitarist in the german metal band Kulturschock at 18.
Wrote and directed the first feature movie Message at 29.
Diploma: Precision and Electronic Equipment Engineering.
First studio album Alchemy in 2007.
Publication of the short story B.I.O. Chip in 2007.
IC-Instructor and first remixes in 2009.
Founding his own music label oleblueeyes in 2010.
Album as double CD Inferno in 2015 as first of three planned albums of the cycle of "Divine Comedy".
First Techno/Electronica Release TJA in 2020.
Next Step of Mixing Experience with his first one hour Pure Techno Mix with NI Traktor Pro 3 | S3.